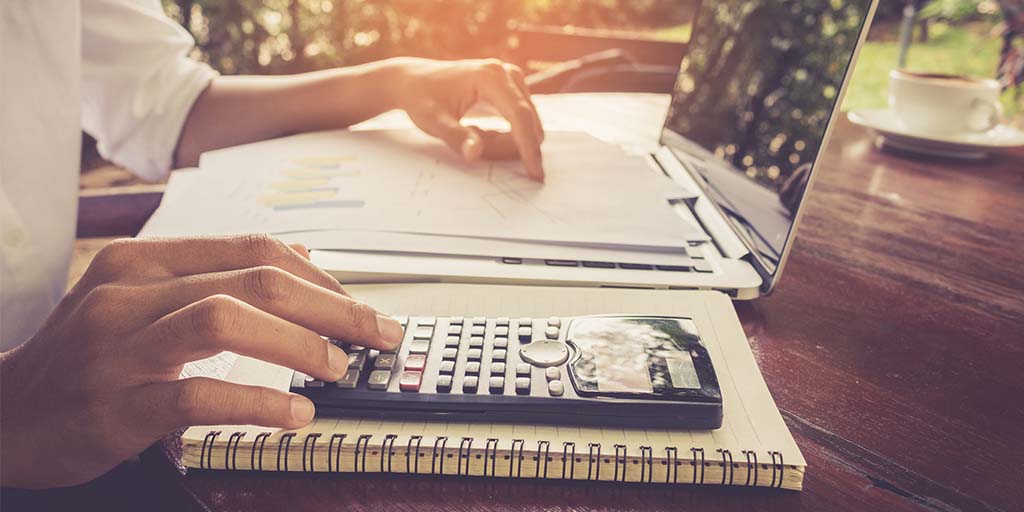 Do you need help setting your Sums Insured?
In order for your product to operate effectively, it is essential you set your cover at the right level.
Nursery contents
You must establish exactly how much it would cost you to replace the entire contents of your business (as new) and insure for this amount. Do not forget to include the contents of any standard construction (built of brick and/or stone and roofed with slate or tile) outbuildings and outside fixed play equipment when setting the initial level of cover. You will also need to tell us if you are storing equipment in a non-standard construction outbuilding (i.e. a wooden shed) as this will not be covered automatically by your policy.
Buildings
If you are looking to insure the building under your policy then your sum insured should represent the current re-build value (not market value) and include an allowance for a range of things, including (but not limited to) architects' and surveyors' fees, demolition and debris removal costs, building regulations, changes in the law (i.e. compliance with the Disability Discrimination Act), landlord's fixtures and fittings, outbuildings, boundary walls, drives and footpaths.
We cannot advise you on the appropriate sum insured to select for your building, but we do recommend that you have the building professionally valued for insurance purposes at least every three years.
Gross fees
Knowing how to arrive at an adequate sum insured for Gross Fees has always been an area of concern for our clients. At Pound Gates we aim to take the worry away from Early Years businesses by providing a standard Gross Fees sum insured of £500,000 with a 12 month indemnity period. This limit can be increased and the indemnity period expanded to cater for all sizes of nurseries. To help, we have created a simple formula (see below) you can use to work out what your Gross Fees sum insured should be and to work out whether our standard limit of £500,000 is adequate for your business.
This Gross Fees figure should then be adjusted to reflect for the forthcoming financial year / insurance period:
anticipated business growth
inflation
For example, you may forecast that your business will grow by 15% during the next year. Inflation might be running at 5%. Taking into account these figures, the £390,000 Gross Fees figure shown in the example below, would become an annual Gross Fees sum insured of £471,000 (rounded up).
Finally, you should adjust the annual Gross Fees sum insured to reflect your chosen indemnity period. The indemnity period represents the maximum period over which the business could be affected by the occurrence of loss or damage. If you were to suffer a large claim, which interrupted or temporarily closed your business, how long would you anticipate the recovery of your business to its position just prior to the loss? Our product comes with a standard indemnity period of 12 months. We can increase the indemnity period to 18 months, 24 months or even 36 months, should you require. If you select an indemnity period greater than 12 months, you will need to increase your annual Gross Fees sum insured to reflect this in accordance with the formula below.
---
---
If you require further assistance in setting your sums insured, we can provide you with details of a valuation service provided by Quest Gates. For a fee (payable separately to Quest Gates) they will visit your premises and provide you with accurate insurance valuations in respect of your buildings, contents and gross fees. If you would like further information on the Quest Gates service and costs get in touch with a member of our team.
---
What our clients have to say
"Sian Drennhaus, who I dealt with, was wonderful, she was knowledgeable, quick at coming back to me and always makes an effort to compete and gain the business. I look forward to booking more cases on cover."
---
2019-07-22T13:54:46+00:00
Connect Insurance Brokers Ltd
"Sian Drennhaus, who I dealt with, was wonderful, she was knowledgeable, quick at coming back to me and always makes an effort to compete and gain the business. I look forward to booking more cases on cover."
https://poundgatesnursery.com/testimonials/connect-insurance-brokers-ltd/
"My reason for using Pound Gates is based around their comprehensive cover offered; but also the personal service given by the representatives. I have dealt with them enough to trust their recommendations and know that I can rely on them to sort out the details for me."
---
2019-07-22T14:00:58+00:00
"My reason for using Pound Gates is based around their comprehensive cover offered; but also the personal service given by the representatives. I have dealt with them enough to trust their recommendations and know that I can rely on them to sort out the details for me."
https://poundgatesnursery.com/testimonials/ks-childcare/
"Thank you for the speed and efficiency with which this has all been dealt. I am so impressed. I wish all my service providers were as efficient and friendly!"
---
2019-07-22T14:02:22+00:00
"Thank you for the speed and efficiency with which this has all been dealt. I am so impressed. I wish all my service providers were as efficient and friendly!"
https://poundgatesnursery.com/testimonials/shrewsbury-prepatoria/
"There is always somebody to talk to and fully explain any queries I have. There aren't frequent staff changes so feel part of the caring family."
---
2019-07-22T13:51:59+00:00
Edelweiss Day Care Nursery
"There is always somebody to talk to and fully explain any queries I have. There aren't frequent staff changes so feel part of the caring family."
https://poundgatesnursery.com/testimonials/edelweiss-day-care-nursery/
"Thank you so much to Craig Albon for dealing with our claim and making a stressful time so un-stressful."
---
2019-07-22T14:03:03+00:00
"Thank you so much to Craig Albon for dealing with our claim and making a stressful time so un-stressful."
https://poundgatesnursery.com/testimonials/little-gems-day-nursery/
"I would like to thank you for the professional way in which you handled our recent claim. The money has now been paid into our account and I am able to refund the parents. Thank you for your help and for making it as painless as possible."
---
2019-07-22T14:01:37+00:00
"I would like to thank you for the professional way in which you handled our recent claim. The money has now been paid into our account and I am able to refund the parents. Thank you for your help and for making it as painless as possible."
https://poundgatesnursery.com/testimonials/lilac-frog-nursery/
"Shirley Mills handled my business from quotation to policy, and was outstanding. Her level of customer service, knowledge, guidance and support she offered me was first class."
---
2019-07-22T14:02:43+00:00
"Shirley Mills handled my business from quotation to policy, and was outstanding. Her level of customer service, knowledge, guidance and support she offered me was first class."
https://poundgatesnursery.com/testimonials/mulberry-roots/
"We are extremely satisfied with our insurance through Pound Gates. The staff are most helpful and very knowledgeable. When we were unfortunate enough to have to make a claim, it was dealt with quickly and efficiently and with minimum disruption to the business."
---
2019-07-22T14:00:33+00:00
"We are extremely satisfied with our insurance through Pound Gates. The staff are most helpful and very knowledgeable. When we were unfortunate enough to have to make a claim, it was dealt with quickly and efficiently and with minimum disruption to the business."
https://poundgatesnursery.com/testimonials/hopscotch-nursery/
"Shirley Mills, who handles our renewals and sales is efficient and friendly, and not pushy as a salesperson. She is a pleasure to do business with."
---
2019-07-22T13:57:47+00:00
"Shirley Mills, who handles our renewals and sales is efficient and friendly, and not pushy as a salesperson. She is a pleasure to do business with."
https://poundgatesnursery.com/testimonials/claremont-day-nursery/
"I have used Pound Gates since I opened my new setting, my first day-care setting with no experience. When I needed advice, Henry has been swift at assistance, which has made me feel like my business matters and I'm not just another setting. Unique, understanding and helpful are three ways to describe the service I receive."
---
2019-07-22T14:01:59+00:00
Little Monsters Childcare
"I have used Pound Gates since I opened my new setting, my first day-care setting with no experience. When I needed advice, Henry has been swift at assistance, which has made me feel like my business matters and I'm not just another setting. Unique, understanding and helpful are three ways to describe the service I receive."
https://poundgatesnursery.com/testimonials/little-monsters-childcare/
"All round good service."
---
2019-07-22T13:54:20+00:00
"All round good service."
https://poundgatesnursery.com/testimonials/banana-moon-day-nursery/
"After being with my current insurer for almost 22 years it is a big move, changing companies. Shirley from Pound Gates' nursery support team rang me and had such a nice manner and was so honest, it made me think seriously. There is not a lot of difference in what it cost, but the cover is much more agreeable and practical for a nursery business. I look forward to having a good relationship with our new insurance company."
---
2019-07-22T14:00:11+00:00
"After being with my current insurer for almost 22 years it is a big move, changing companies. Shirley from Pound Gates' nursery support team rang me and had such a nice manner and was so honest, it made me think seriously. There is not a lot of difference in what it cost, but the cover is much more agreeable and practical for a nursery business. I look forward to having a good relationship with our new insurance company."
https://poundgatesnursery.com/testimonials/cherubs-childcare/
"The team are very approachable and no question is too silly. This is important for me as my business is fairly new and crazy things pop up. We have had to make a claim and it was so easy to process and quick. The service is smooth, efficient and very professional."
---
2019-07-22T13:58:10+00:00
"The team are very approachable and no question is too silly. This is important for me as my business is fairly new and crazy things pop up. We have had to make a claim and it was so easy to process and quick. The service is smooth, efficient and very professional."
https://poundgatesnursery.com/testimonials/tree-tots-day-nursery/