We balance the desire for business success with the needs of the wider communities in which we are active and upon which we have an impact.
The various accreditations we hold evidence our commitment to high ethical standards and business excellence. In addition, we are proactive in seeking opportunities to support charitable causes and organisations through corporate donations but also, and most importantly, through the participation of our staff – who are involved in activities including volunteering, event participation, fund raising, environmental impact and sustainability – all with a collective and individual focus on health and well being.
We balance the desire for business success with the needs of the wider communities in which we are active and upon which we have an impact. We care about our staff, their health and welfare and want to have a positive impact on their lives and help them to be great citizens in our communities. In turn, this creates loyalty and commitment and helps to blend our corporate and personal values.
Very often, our suppliers and clients engage with us because of our values. The combination of our engaged staff, clients and suppliers makes for a powerful force for Doing Good together.
In the seven years to 31 March 2022 we donated over £165,000 to good causes.
How we do it
As good citizens our staff do good things for a range of different causes. This may be as school governors, sports coaches for children, public service roles, charity trustees and volunteers to name but a few.
In addition, we support corporate causes through our combined resources. We currently have two preferred causes: The Soma Leo Foundation and Community Foundations.
The Soma Leo Foundation
The Soma Leo Foundation is a small charity established by the Pound Gates Group of Companies, to establish a school The Soma Leo Academy in western Kenya, and invest in further phases of development, meet its ongoing running costs, whilst supporting other nearby schools. You can find out more about the charity at its dedicated website.
Community Foundations
Our staff, based around the UK, have the opportunity to support a community foundation that is local to them. Community foundations are vehicles for charitable giving, and work with individuals, families and companies to design bespoke grant-making strategies. These target specific issues or focus on geographical areas. There are 48 accredited community foundations in the UK.
In the Ipswich area, we support Suffolk Community Foundation, and have created our own fund within the Foundation – The Acorn Fund. Initially we supported causes that benefited children and young people in need. Since 2015, our focus has been to align with the theme of Health and Wellbeing. This covers a range of causes, and we aim to support causes that encourage people, of all ages and abilities (or disabilities) to be more active, and to lead healthy, balanced lives. This includes charities that support people with mental health and stress related conditions.
Since we awarded our first grant in October 2013 we have distributed £46,000 to 33 great causes. Read some of the stories about our work below: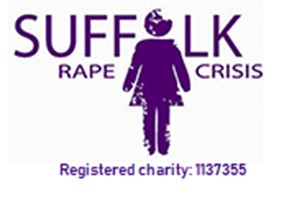 Suffolk Rape Crisis
– A donation of £1,000 was made to 
Suffolk Rape Crisis
 in November 2018. The Ipswich-based charity respond to sexual violence against women and girls by offering them high quality and specialised support after the trauma of rape or abuse. Their 12 counsellors support 58 women and girls each week, which is an increase of 60 percent from 2017. The additional funding will enable the service to expand to include a text service, online chat and Skype calls, benefitting those who can't travel to their facility. Support is tailored to the individual needs of their clients, and can focus on areas such as: pre-trial support, strengthening relationships, learning positive coping mechanisms, dealing with feelings of guilt and shame, building self-esteem and confidence.
---
ActivSheds
– a donation of £1,000 was made to ActivLives to go towards its
ActivSheds
 project in Maidenhall, Ipswich. ActivLives support over 1,000 people a year, many of whom are often vulnerable, lonely or isolated due to disability, age, cultural barriers, mental health or poverty. Their ActivSheds project allows men who are lonely, isolated or looking to keep busy to get together and work on construction and DIY projects. They create and renovate benches, garden furniture and bird boxes to sell in 
St Elizabeth's Hospice
. This group helps them to develop confidence, contribute to the community and build friendships that they otherwise wouldn't have. ActivSheds have also helped to renovate the allotment area, creating a wheelchair accessible seating area with handmade benches.
---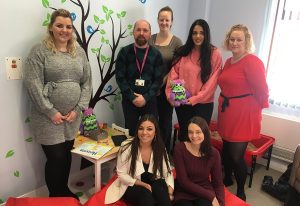 St Elizabeth's Hospice
– our staff voted to support the
St Elizabeth's Hospice
 with money raised within the Acorn Fund. The grant of £1,178 has helped provide play equipment and furniture for a dedicated children's room at the Hospice, which has been named the Sunflower room. A further grant of £544.37 was given to buy toys for the room, which provides an interactive space enabling children and young people to express and explore their thoughts and feelings.
---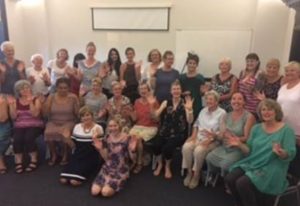 Music in our Bones
  – a grant of £1,190 was made to 
Music in Our Bones
 which will be used to part-fund a women's only singing group called Lifting Spirits. This group supports people who are experiencing mental health difficulties, are survivors of domestic abuse, family carers and those suffering with long term health issues, amongst other things. The sessions are held fortnightly at Ipswich County Library, and aims to unite people and overcome isolation through music and singing. Music in our Bones was set up in 2007 to allow everyone the chance to sing with other people. Singing helps people to connect with their own emotions and with other people.
---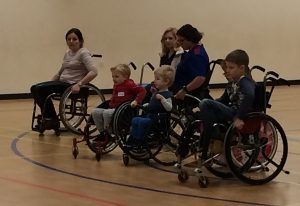 Association of Wheelchair Children
– a grant of £2,000 was donated to go towards the cost of funding a wheelchair skills workshop for children and young people in Ipswich. 
The Association of Wheelchair Children
, otherwise known as Go Kids Go, has been supporting children with disabilities and wheelchair users since 2000. This is a national organisation based in Yorkshire that delivers wheelchair skills training, advising children how to use their wheelchair independently without reliance on parents or carers. Go Kids Go give children and young people a greater sense of independence and freedom, helping them to feel more socially included and part of society.
---
Topcats
– A grant was made to the 
Topcats
 charity, to support the building of a sensory play area for children with disabilities and additional needs. The area can also be used by the local community and other charitable organisations. Topcats was set up in 2005, and provides support and activities for children and young people with complex needs and disabilities. The group was originally set up by local carers and parents of children with disabilities, aiming to provide respite services for families and enriching leisure activities for the supported young people. The project started as an after-school club for just a few hours but has since evolved and now meets the needs of families locally by offering nine different specialised projects, six days a week for 50 weeks a year. The service allows carers and parents respite time meaning they can focus on their lives, careers and spend time with the disabled child's siblings.
---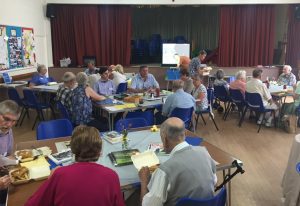 Forget-Me-Not Club
– a grant was made to meet the annual cost of AGE UK Suffolk running a new dementia care group in East Ipswich. The St. Augustine's 
'Forget-Me-Not' club
 has been operating from St. Augustine's Church Hall since April 2015. It supports local people diagnosed with dementia and their family and carers.
---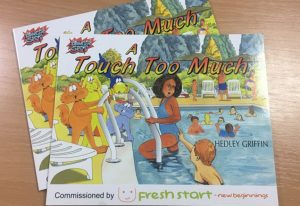 Fresh Start New Beginnings
– a grant of £2,000 was donated and went towards the cost of producing a story book specifically for young children aged 4-11 that have been victims of sexual abuse. The book will be given to each child receiving counselling to help them understand what happened to them. It includes worksheets for the children to complete at home with parents/carers. This grant has provided the charity with 2,000 books. Founded in 2012, 
Fresh Start New Beginnings
 is a charity that aims to ensure all children and young people (up to the age of 18) who are victims of sexual exploitation/abuse are provided with help, advice, guidance and therapeutic interventions to aid in their recovery. Young people are signposted to this service through doctors, mental health services, school nurses, police and social services.
---
To find out more about the Suffolk Community Foundation, make a donation or apply for funding click here.
For all of the news about our Doing Good work, visit our dedicated Community site.
To watch a short video our our Doing Good work in 2019 click here.