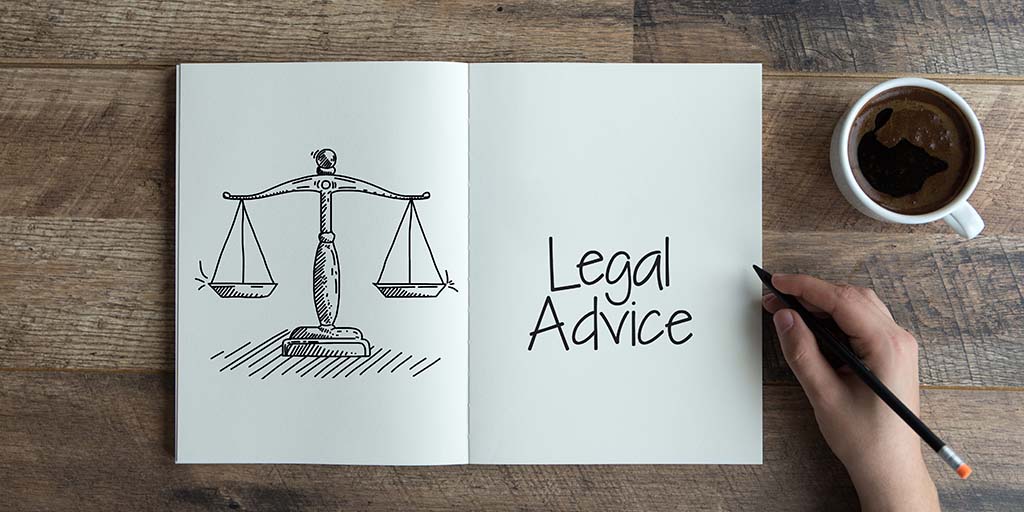 Our comprehensive, jargon-free law guide will help you get to grips with business laws and regulations.
And, our extensive range of easy-to-customise legal documents will help you to comply with the law and protect your business. As a Pound Gates client, you will have access to a web portal, where you can select the documents you need, answer the questions presented on the screen, and the document will be automatically tailored to your particular circumstances.
Once you've finished answering the questions, simply save and export your document. You can then print it ready for signing. With this service, provided by our legal partners Arag, you will have a host of useful and legally binding documents at your finger tips. In addition to this completely free service, you can also opt to have your documentation checked by a solicitor, for a nominal fee.
Watch this demonstration video of how the service works:
The list below shows the areas of law that are covered. Click on any of the headings for more information on the available documentation. Not only will you get access to a large library of free documents, you are also offered:
Try before you buy on paid-for documents
Save on legal fees with no compromise on quality
Just like watching your own solicitor prepare your document right in front of you
Extra support, advice and tailoring available from our top-rated solicitor firms
In addition to the tailored documentation available above, as a Pound Gates client you can also take advantage of:
Check out the legal health of your business to protect your assets and comply with employment law.
The ARAG Legal Services business legal healthcheck will help make sure you have the right policies, procedures and documents in place to protect your business, its assets and its reputation.
By completing our quick online questionnaire you can find out if your business is at risk in a number of ways including:
Employment claims and tribunals
Financial claims from customers
Poor cash flow and bad debt
Shareholder disputes

The business bulletin is a monthly newsletter containing information about topical areas of law that might affect you as well as information about recent court cases, and it will advise you if there has been a change in law that affects any of the documents we provide.
Click here to access
You will need the username and password provided in your policy documentation. If you need help accessing your username and password please contact the Pound Gates Nursery Support Team by emailing here.
---
What our clients have to say
"I would like to thank you for the professional way in which you handled our recent claim. The money has now been paid into our account and I am able to refund the parents. Thank you for your help and for making it as painless as possible."
---
2019-07-22T14:01:37+00:00
"I would like to thank you for the professional way in which you handled our recent claim. The money has now been paid into our account and I am able to refund the parents. Thank you for your help and for making it as painless as possible."
https://poundgatesnursery.com/testimonials/lilac-frog-nursery/
"All round good service."
---
2019-07-22T13:54:20+00:00
"All round good service."
https://poundgatesnursery.com/testimonials/banana-moon-day-nursery/
"My reason for using Pound Gates is based around their comprehensive cover offered; but also the personal service given by the representatives. I have dealt with them enough to trust their recommendations and know that I can rely on them to sort out the details for me."
---
2019-07-22T14:00:58+00:00
"My reason for using Pound Gates is based around their comprehensive cover offered; but also the personal service given by the representatives. I have dealt with them enough to trust their recommendations and know that I can rely on them to sort out the details for me."
https://poundgatesnursery.com/testimonials/ks-childcare/
"Shirley Mills, who handles our renewals and sales is efficient and friendly, and not pushy as a salesperson. She is a pleasure to do business with."
---
2019-07-22T13:57:47+00:00
"Shirley Mills, who handles our renewals and sales is efficient and friendly, and not pushy as a salesperson. She is a pleasure to do business with."
https://poundgatesnursery.com/testimonials/claremont-day-nursery/
"Thank you for the speed and efficiency with which this has all been dealt. I am so impressed. I wish all my service providers were as efficient and friendly!"
---
2019-07-22T14:02:22+00:00
"Thank you for the speed and efficiency with which this has all been dealt. I am so impressed. I wish all my service providers were as efficient and friendly!"
https://poundgatesnursery.com/testimonials/shrewsbury-prepatoria/
"Shirley Mills handled my business from quotation to policy, and was outstanding. Her level of customer service, knowledge, guidance and support she offered me was first class."
---
2019-07-22T14:02:43+00:00
"Shirley Mills handled my business from quotation to policy, and was outstanding. Her level of customer service, knowledge, guidance and support she offered me was first class."
https://poundgatesnursery.com/testimonials/mulberry-roots/
"Thank you so much to Craig Albon for dealing with our claim and making a stressful time so un-stressful."
---
2019-07-22T14:03:03+00:00
"Thank you so much to Craig Albon for dealing with our claim and making a stressful time so un-stressful."
https://poundgatesnursery.com/testimonials/little-gems-day-nursery/
"Sian Drennhaus, who I dealt with, was wonderful, she was knowledgeable, quick at coming back to me and always makes an effort to compete and gain the business. I look forward to booking more cases on cover."
---
2019-07-22T13:54:46+00:00
Connect Insurance Brokers Ltd
"Sian Drennhaus, who I dealt with, was wonderful, she was knowledgeable, quick at coming back to me and always makes an effort to compete and gain the business. I look forward to booking more cases on cover."
https://poundgatesnursery.com/testimonials/connect-insurance-brokers-ltd/
"I have used Pound Gates since I opened my new setting, my first day-care setting with no experience. When I needed advice, Henry has been swift at assistance, which has made me feel like my business matters and I'm not just another setting. Unique, understanding and helpful are three ways to describe the service I receive."
---
2019-07-22T14:01:59+00:00
Little Monsters Childcare
"I have used Pound Gates since I opened my new setting, my first day-care setting with no experience. When I needed advice, Henry has been swift at assistance, which has made me feel like my business matters and I'm not just another setting. Unique, understanding and helpful are three ways to describe the service I receive."
https://poundgatesnursery.com/testimonials/little-monsters-childcare/
"The team are very approachable and no question is too silly. This is important for me as my business is fairly new and crazy things pop up. We have had to make a claim and it was so easy to process and quick. The service is smooth, efficient and very professional."
---
2019-07-22T13:58:10+00:00
"The team are very approachable and no question is too silly. This is important for me as my business is fairly new and crazy things pop up. We have had to make a claim and it was so easy to process and quick. The service is smooth, efficient and very professional."
https://poundgatesnursery.com/testimonials/tree-tots-day-nursery/
"After being with my current insurer for almost 22 years it is a big move, changing companies. Shirley from Pound Gates' nursery support team rang me and had such a nice manner and was so honest, it made me think seriously. There is not a lot of difference in what it cost, but the cover is much more agreeable and practical for a nursery business. I look forward to having a good relationship with our new insurance company."
---
2019-07-22T14:00:11+00:00
"After being with my current insurer for almost 22 years it is a big move, changing companies. Shirley from Pound Gates' nursery support team rang me and had such a nice manner and was so honest, it made me think seriously. There is not a lot of difference in what it cost, but the cover is much more agreeable and practical for a nursery business. I look forward to having a good relationship with our new insurance company."
https://poundgatesnursery.com/testimonials/cherubs-childcare/
"There is always somebody to talk to and fully explain any queries I have. There aren't frequent staff changes so feel part of the caring family."
---
2019-07-22T13:51:59+00:00
Edelweiss Day Care Nursery
"There is always somebody to talk to and fully explain any queries I have. There aren't frequent staff changes so feel part of the caring family."
https://poundgatesnursery.com/testimonials/edelweiss-day-care-nursery/
"We are extremely satisfied with our insurance through Pound Gates. The staff are most helpful and very knowledgeable. When we were unfortunate enough to have to make a claim, it was dealt with quickly and efficiently and with minimum disruption to the business."
---
2019-07-22T14:00:33+00:00
"We are extremely satisfied with our insurance through Pound Gates. The staff are most helpful and very knowledgeable. When we were unfortunate enough to have to make a claim, it was dealt with quickly and efficiently and with minimum disruption to the business."
https://poundgatesnursery.com/testimonials/hopscotch-nursery/