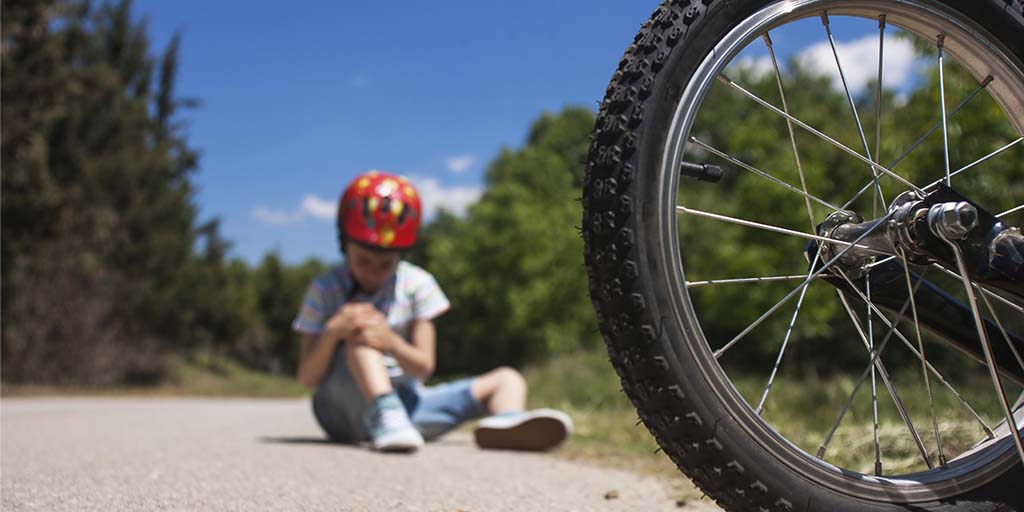 Following an incident at your setting our priority is to ensure the process of making a claim is as simple and efficient as it can be, enabling your business to recover as quickly as possible.
Our dedicated nursery claims team will manage the claim for you and provide a first class service, keeping you fully informed along the way. For details of how to make a claim, please visit our helplines page.
For guidance on what to do in the event of a claim, including details of what information you will need to provide, please click on the relevant box below:
To reduce the overall time it takes to reach settlement of a claim and therefore minimise disruption to your business please supply as much information as possible when reporting your claim. If the claim relates to a theft or malicious damage to your property, it must be reported to the police and a crime reference number obtained before the claim can proceed.
Damage to Buildings
If the damage is affecting the security of your building please proceed to make necessary like for like repairs or temporary repairs to maintain the security of your property. All invoices for emergency works should be retained and submitted as part of your claim.
For non-emergency works insurers will usually ask you to supply two estimates for their approval. Please ensure estimates supplied contain a detailed breakdown explaining the work required. This will help insurers authorise repairs more quickly without further referrals to you.
Damage, theft or loss of contents
Where possible please supply original documentation, such as receipts, instruction manuals or photographs to show make, model and cost as well as proof of ownership for items which have been stolen or damaged beyond repair.
Photographs of the damage (where applicable) will also be required.
Do not dispose of items without your insurer's permission, as they may appoint a loss adjuster to visit you and the loss adjuster may want to see the items.
Please provide replacement or repair quotations for each item for insurers to authorise. Where money has been stolen, please supply accounts and receipts which can evidence the amount stolen.
Major loss
If you are unfortunate enough to suffer a major loss we will arrange to manage the claim alongside a dedicated loss adjuster with the appropriate knowledge and experience to effectively deal with all aspects of the claim and keep you fully informed along the way.
As owner of your nursery business and an employer of staff you have a legal responsibility towards your employees, the children in your care and the public. The Employers' and Public Liability sections of your policy provide cover for your legal liability for injury or property damage sustained by a third party as a result of a careless or negligent act of your business.
Legal liability claims will often need investigating by your insurers so it is important that we are advised as soon as possible following an incident so that your insurers can best protect your interests.
An injured person (or their legal guardian in the case of an injured child) will often appoint legal representation to act on their behalf. Please do not acknowledge or answer any correspondence without contacting us first. Instead please forward any correspondence to us so that we can pass to your insurers to enable them to respond on your behalf.
If there has been a serious incident at your setting you may need immediate support to protect your interests. This could include managing negative publicity and/or interest from the media. Don't forget that your policy provides you with access to 24-hour Crisis Communication support. Click here to for details.
If you have any concerns following an incident at your nursery please call us for advice and guidance on any procedures you should follow.
Important documents your insurers will need:
Accident book entry completed and signed;
RIDDOR report (if applicable i.e. 3 day injuries, fractures, burns etc.);
OFSTED (or other registering authority i.e. Care Commission) report if applicable;
Witness statements taken and signed by the individual and manger or owner;
Any risk assessment material relating to an area where the incident occurred or the type of activity involved;
Copies of any correspondence between you and the child's parents.
Through thorough investigation insurers will decide whether you have any legal liability for the claim. They will then discuss their findings with you and agree a strategy for managing the claim before proceeding with the third party.
After a decision is made insurers will handle the claim on your behalf. You will not be required to do anything further.
Liability claims can take many months or sometimes years to conclude. We will keep you up to date with any significant developments as they occur but if you have any questions on the progress of a liability claim please get in touch.
The Commercial Legal Expenses section of your policy is provided by ARAG plc. In the event of a valid claim under the policy ARAG will appoint a solicitor that specialises in the particular area of law the issue concerns.
Here is a video explaining what to do in the event of a legal expenses claim:
Click below to see a video of who helps deal with your claim
All claims to ARAG should be submitted via their standard claim form. A copy can be obtained from their website or by calling on 0117 917 1698 .
Don't forget that your policy also comes with a range of helplines providing 24-hour support. You should contact the relevant helpline as soon as you are aware of an incident that could give rise to a claim under the policy. You will need to have your policy number to hand when calling. For details on the helplines available and relevant contact information, please visit our helplines page.
---
What our clients have to say
"The team are very approachable and no question is too silly. This is important for me as my business is fairly new and crazy things pop up. We have had to make a claim and it was so easy to process and quick. The service is smooth, efficient and very professional."
---
2019-07-22T13:58:10+00:00
"The team are very approachable and no question is too silly. This is important for me as my business is fairly new and crazy things pop up. We have had to make a claim and it was so easy to process and quick. The service is smooth, efficient and very professional."
https://poundgatesnursery.com/testimonials/tree-tots-day-nursery/
"I have used Pound Gates since I opened my new setting, my first day-care setting with no experience. When I needed advice, Henry has been swift at assistance, which has made me feel like my business matters and I'm not just another setting. Unique, understanding and helpful are three ways to describe the service I receive."
---
2019-07-22T14:01:59+00:00
Little Monsters Childcare
"I have used Pound Gates since I opened my new setting, my first day-care setting with no experience. When I needed advice, Henry has been swift at assistance, which has made me feel like my business matters and I'm not just another setting. Unique, understanding and helpful are three ways to describe the service I receive."
https://poundgatesnursery.com/testimonials/little-monsters-childcare/
"All round good service."
---
2019-07-22T13:54:20+00:00
"All round good service."
https://poundgatesnursery.com/testimonials/banana-moon-day-nursery/
"Shirley Mills, who handles our renewals and sales is efficient and friendly, and not pushy as a salesperson. She is a pleasure to do business with."
---
2019-07-22T13:57:47+00:00
"Shirley Mills, who handles our renewals and sales is efficient and friendly, and not pushy as a salesperson. She is a pleasure to do business with."
https://poundgatesnursery.com/testimonials/claremont-day-nursery/
"Sian Drennhaus, who I dealt with, was wonderful, she was knowledgeable, quick at coming back to me and always makes an effort to compete and gain the business. I look forward to booking more cases on cover."
---
2019-07-22T13:54:46+00:00
Connect Insurance Brokers Ltd
"Sian Drennhaus, who I dealt with, was wonderful, she was knowledgeable, quick at coming back to me and always makes an effort to compete and gain the business. I look forward to booking more cases on cover."
https://poundgatesnursery.com/testimonials/connect-insurance-brokers-ltd/
"We are extremely satisfied with our insurance through Pound Gates. The staff are most helpful and very knowledgeable. When we were unfortunate enough to have to make a claim, it was dealt with quickly and efficiently and with minimum disruption to the business."
---
2019-07-22T14:00:33+00:00
"We are extremely satisfied with our insurance through Pound Gates. The staff are most helpful and very knowledgeable. When we were unfortunate enough to have to make a claim, it was dealt with quickly and efficiently and with minimum disruption to the business."
https://poundgatesnursery.com/testimonials/hopscotch-nursery/
"Thank you for the speed and efficiency with which this has all been dealt. I am so impressed. I wish all my service providers were as efficient and friendly!"
---
2019-07-22T14:02:22+00:00
"Thank you for the speed and efficiency with which this has all been dealt. I am so impressed. I wish all my service providers were as efficient and friendly!"
https://poundgatesnursery.com/testimonials/shrewsbury-prepatoria/
"After being with my current insurer for almost 22 years it is a big move, changing companies. Shirley from Pound Gates' nursery support team rang me and had such a nice manner and was so honest, it made me think seriously. There is not a lot of difference in what it cost, but the cover is much more agreeable and practical for a nursery business. I look forward to having a good relationship with our new insurance company."
---
2019-07-22T14:00:11+00:00
"After being with my current insurer for almost 22 years it is a big move, changing companies. Shirley from Pound Gates' nursery support team rang me and had such a nice manner and was so honest, it made me think seriously. There is not a lot of difference in what it cost, but the cover is much more agreeable and practical for a nursery business. I look forward to having a good relationship with our new insurance company."
https://poundgatesnursery.com/testimonials/cherubs-childcare/
"Shirley Mills handled my business from quotation to policy, and was outstanding. Her level of customer service, knowledge, guidance and support she offered me was first class."
---
2019-07-22T14:02:43+00:00
"Shirley Mills handled my business from quotation to policy, and was outstanding. Her level of customer service, knowledge, guidance and support she offered me was first class."
https://poundgatesnursery.com/testimonials/mulberry-roots/
"I would like to thank you for the professional way in which you handled our recent claim. The money has now been paid into our account and I am able to refund the parents. Thank you for your help and for making it as painless as possible."
---
2019-07-22T14:01:37+00:00
"I would like to thank you for the professional way in which you handled our recent claim. The money has now been paid into our account and I am able to refund the parents. Thank you for your help and for making it as painless as possible."
https://poundgatesnursery.com/testimonials/lilac-frog-nursery/
"There is always somebody to talk to and fully explain any queries I have. There aren't frequent staff changes so feel part of the caring family."
---
2019-07-22T13:51:59+00:00
Edelweiss Day Care Nursery
"There is always somebody to talk to and fully explain any queries I have. There aren't frequent staff changes so feel part of the caring family."
https://poundgatesnursery.com/testimonials/edelweiss-day-care-nursery/
"Thank you so much to Craig Albon for dealing with our claim and making a stressful time so un-stressful."
---
2019-07-22T14:03:03+00:00
"Thank you so much to Craig Albon for dealing with our claim and making a stressful time so un-stressful."
https://poundgatesnursery.com/testimonials/little-gems-day-nursery/
"My reason for using Pound Gates is based around their comprehensive cover offered; but also the personal service given by the representatives. I have dealt with them enough to trust their recommendations and know that I can rely on them to sort out the details for me."
---
2019-07-22T14:00:58+00:00
"My reason for using Pound Gates is based around their comprehensive cover offered; but also the personal service given by the representatives. I have dealt with them enough to trust their recommendations and know that I can rely on them to sort out the details for me."
https://poundgatesnursery.com/testimonials/ks-childcare/